Featured Leader: Mark Bledsoe
Mark Bledsoe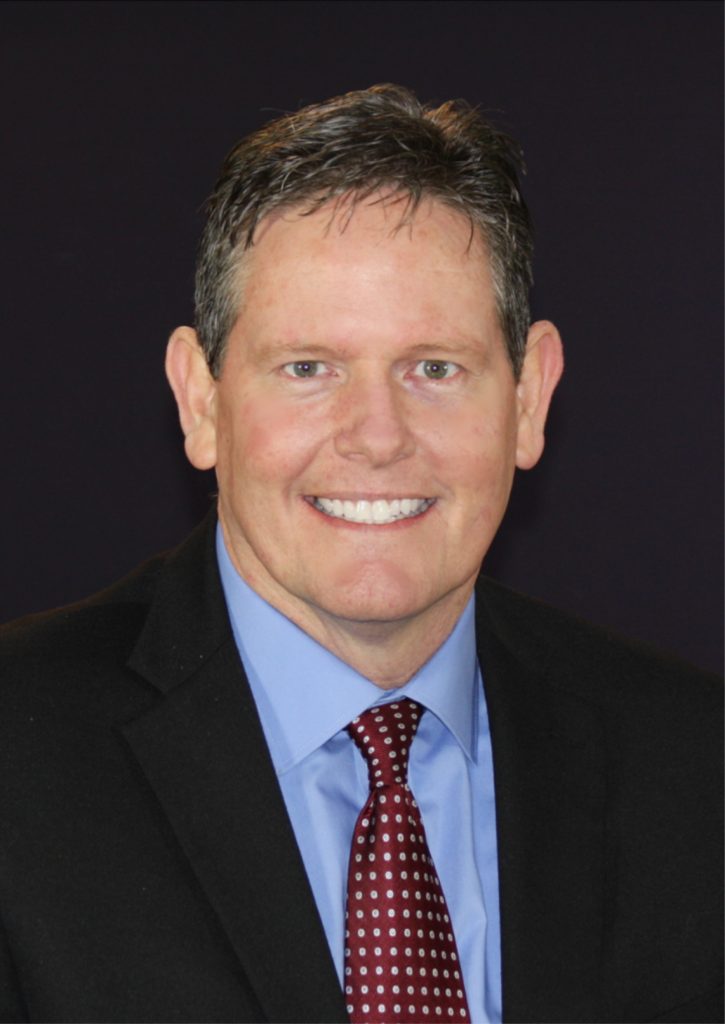 Executive Director
United Way of Greater Texarkana
LT Class of 1991
What have you learned most about making a difference in Texarkana (or about your opportunity for community leadership) from being a part of Leadership Texarkana?
I've learned that significant positive change isn't quick and/or easy; many times it's a tedious process. Trying to negotiate one's wobbly applecart along a gravel, uphill road covered with an assortment of detours, bumps and potholes requires lots of patience and due diligence! You can't wear your feelings on your shirtsleeve when you're asking for honest feedback. I've also learned many powerful lessons regarding the politics of living in a region with a "State Line"! It's a delicate balancing act, trying to juggle while walking a tightrope. Staying focused, while maintaining a positive attitude, is critical to see a project through to its fruition.
What does leadership mean to you?
Leadership evokes an image (to me) of someone who is passionate and perseveres toward achieving a well-thought out goal, influencing others to follow suit. They inspire/motivate others to identify with their vision through often charismatic and clearly articulated points. Their delivery causes a synergistic reaction, inspiring other to want to be a part of the movement for change. Leading through their actions.
For what community organization or issue or opportunity do you have a passion and invest your time, talent or money?
I thrive on a daily basis to improve the overall quality of life within our region! Today, through my efforts with the United Way of Greater Texarkana; most of my time is spent on improving the foundation (our basic needs); focusing on long term solutions to issue effecting ones Health, Education or Financial stability. Education is the keystone that directly impacts the aforementioned tenets. I feel our efforts in education have improved significantly in recent years. I'm also extremely interested in the overall economic development of our region. Remaining proactive in our efforts is critical; whether it's improving the common good or promoting this region to site selectors. We live in a wonderful area with an unlimited upside, provided our community leaders remain focused and genuine! I'm optimistic about the future of Texarkana USA and believe we can still emulate the old twin-city adage, "Twice as Nice!"
If you had one wish and could make a difference of significance in Texarkana (your small corner) what would you do with that one wish and why?
UNITY…together, with a strong conviction we can accomplish what was thought to be impossible; division only brings us down and gives our competitors the upper hand! Compared to our counterparts throughout AR and TX, we live in a financially deprived region; we need to combine our efforts, better promote our natural resources/assets and leverage our prime geographical location! Everyone needs to be an ambassador for our community and do their part, through volunteerism and advocacy. As a region, we have a strong, proud workforce with the moral fortitude to withstand any challenges thrown at us. Having an educated workforce will stack the odds in our favor. By unifying our efforts, the elements tarnishing our fine cities can be brought under control and the luster can shine through; even a diamond needs to be shined and sometimes they're just waiting to be discovered.
What do many people not know about you that you would to share with us? What are some of your passions and hobbies?
Someday, I hope to slow down enough to learn how to play a guitar…. I'm extremely competitive at everything, EVERYTHING and love the outdoors (Boating, Camping, Fishing, Hunting, Photography) I'm certainly my kids greatest fan at whatever they are involved in whether it's a school play or sports! I have two fun-loving, four-legged buddies, Bella (Yellow Lab) and Boudreaux (Cardigan Welsh Corgi) Lastly, I've been blessed to have been on six continents and one day I'd like to visit the Antarctica!
What do you most love to do in Texarkana?
Prior to having children; I enjoyed the many recreational areas surrounding Texarkana. We have incredible access to a whole host of beautiful country featuring all kinds of terrain, within an hour's drive in all directions; whether you want to be in the foothills of the Ouachita Mountains(hiking, camping), clear-water, deep lakes(boating, skiing, tubing) or venture into back-water black-water bayous (fishing, photography, alligator watching). If hunting is your thing, then there is an abundance wildlife and a variety of challenging terrain. I enjoy watching sporting events; having two girls that have played about every sport imaginable, I've visited every gym, soccer fields and ballparks in the region! Our area has plenty of fine facilities, many of which are maintained by our cities staffs.
What do you most love about Texarkana, in general?
Texarkana has been a wonderful place to raise a family & a great place to call home! Here are a few reasons why Texarkana is "special": highly-engaging recognized schools, several quality Universities/Colleges (which are affordably priced), theaters, symphonies, wholesome church family environment, plethora of restaurants, shopping, farmers markets, recreational activities, walking trails, convention centers, top-notch medical community and a vibrant jobs market…. Not to mention we are just a short drive away from seeing a NFL, NBA, WNBA or College game too! We are "Twice As Nice!"
Mark L. Bledsoe joined United Way of Greater Texarkana (UWGT) as President & CEO in July of 2014. Prior to joining UWGT, Mark served as Vice President of Operations for the Texarkana Chamber of Commerce for nearly five years tackling a variety of projects aimed at bettering Texarkana's quality of life. Mark enjoyed a successful career in real estate for 12 years as a broker/owner of one of Texarkana's largest firms, prior to joining the Chamber. Throughout his career, he has been active in serving both the community and region in which he lives. Mark is a lifelong resident of the Texarkana area. He graduated with both a Bachelor of Science and Master of Science degree from Texas A&M University- Texarkana. Mark actively serves on the boards of Texas A&M University–Texarkana (Alumni Board), Texarkana College (Office Careers Advisory Board), Texarkana Area Community Foundation, Texas High Athletics Booster Club (President), Keep Texarkana Beautiful, and Executive Directors Forum. He is currently a member of Kiwanis (President-Elect) and F&AM, Masonic Lodge #341, and is a graduate of Leadership Texarkana '91. He has been active as a soccer coach in the Texarkana Soccer Association and basketball coach in both the Pleasant Grove Youth Association (PGYA) and TISD Intramurals. Mark is married to Keely (Williams) and has two wonderful daughters, Blaire and Marlee. Mark and his family reside in Texarkana and attend Williams Memorial United Methodist Church.